A Tradition of Service to Winemakers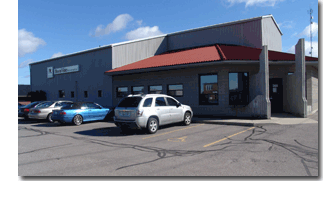 Buon Vino has a long history of serving the needs of home and small industrial winemakers. Original founder Fred Tudisco has been producing electric wine filters for more than 35 years. His original designs were sold to small winemakers throughout southern Ontario, replacing the more conventional hand pumps and gravity-fed systems of the time.
Fred established Buon Vino Manufacturing Incorporated in 1981. Its first flag-ship product, the Super Jet, was a small, motorized filtration unit marketed towards the ever-growing small winemaker market. The introduction of the Super Jet coincided with the joining of Peter Tudisco to the family business. As Fred's son, Peter had long been exposed to his father's work, helping him on a part-time basis for a number of years. Upon joining his father, Peter became responsible for marketing and administration of the business while Fred remained in charge of the manufacturing process he most enjoyed.
Throughout the 1980's and early 90's, Buon Vino has increased its manufacturing and distribution process to include all aspects of the small wine making market. It has entered the global marketplace with the introduction of its products to such countries as France, Italy and Taiwan. The Mini Jet, a compact and affordable wine filter for the small batch home winemaker, now complements the Super Jet in Buon Vino's product line.
When Anthony, Fred's younger son joined Buon Vino in 1993, a new era in the company soon developed. With the purchase of plastic injection moulding equipment overseen by Anthony, the manufacturing sector of the company further expanded. Products were developed, redesigned and improved, as Buon Vino continuously strives to enhance the quality and ease of winemaking for the home winemaker.
Fred continues to work in the shop even though semi-retired. Peter now leads the company as President and, joined by his brother Anthony as Vice President, is moving Buon Vino Manufacturing forward in the new millennium. The company continues to diversify with the introduction of injection moulding to the manufacturing